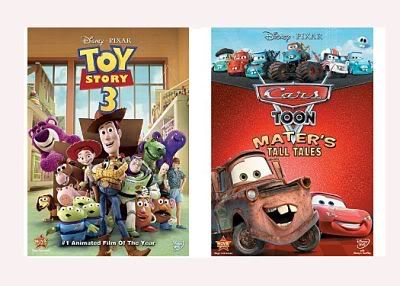 My boys love both Toy Story 3 and their copy of the Mater's Tall Tales book
, so I'm sure they would be excited to know that both movies will be released on Blu-ray and DVD next Tuesday (11/2).
But even better, if you preorder both the Toy Story 3
and Cars Toon: Mater's Tall Tales
from Amazon at $15.99 each, you get a $6 discount, making your total only $25.98 for both.  Plus, you get FREE shipping, and the preorder price guarantee.
Just add them both to your cart, and you should see the discount.  If the price drops at any time before the release date, you will be charged the lowest price.