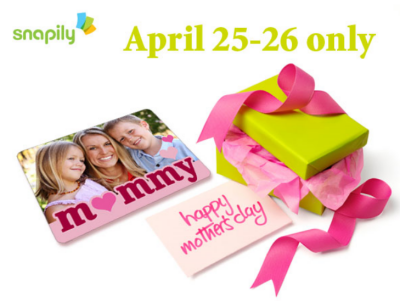 Here's a great deal at Snapily:
When you register for an account at Snapily, you will get a FREE $3 credit.  Snapily has several different products available, such as Photo Cards, Greeting Cards, Kids Packs, and Bookmarks.  Plus, get FREE shipping through tomorrow (4/26), when you use coupon code SHIPFREE.
If you already created a Snapily account and used your $3 credit, you should be able to use coupon code MOM3OFF or Giveme3 to get $3 off your order!