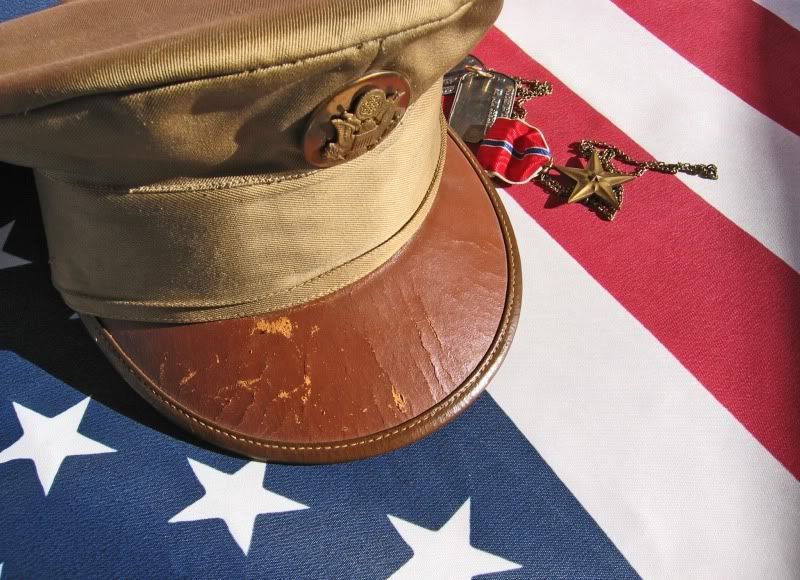 This Monday (11/11), we honor our Veterans. Many retailers also offer freebies/discounts for veterans and/or active military on Veteran's Day. Most (if not all) require proof of military service. I would also suggest calling your local store to ensure they are participating.
I have also included a few additional deals for all for stores that have special Veteran's Day sales.
Thanks to Rachel at Surviving the Stores for help with compiling this list!
Restaurant Deals:
Bakers Square – FREE Breakfast for Veterans and Active Military on 11/11
Boston Market – Free Whole Chicken WYB Family Meal for Veterans on 11/11
Buca di Beppo – FREE Individual Pasta for Veterans and Active Military Now through 11/11
California Pizza Kitchen – Free Pizza for Veterans and Active Duty Military on 11/11
Carrabba's – FREE Appetizer for Veterans & Active Military 11/9 – 11/11
Carrows – FREE Slice of Pie for Veterans & Active Duty Military on 11/11
Champps Americana – FREE Burger and Fries for Veterans and Active Duty Military on 11/11
Cheeseburger In Paradise – Free All American Burger with Drink Purchase of $1.99 with Military ID on 11/11
Chili's – FREE Entree for Veterans and Active Military on 11/11
Coco's – FREE Slice of Pie for Veterans & Active Duty Military on 11/11
Denny's – All You Can Eat Pancakes for Veterans and Active Duty Military on 11/11 from 6am – 2pm
Einstein Bros – FREE Bagel & Schmear for Veterans & Military on 11/11
Fazoli's – Free Pick Your Pasta Entree WYB Drink for Veterans and Military from 11/8 – 11/11
Fox and Hound – FREE Burger for Veterans & Active Military on 11/11
Golden Corral Coupons Free Dinner for Veterans and Active Duty Military on 11/11 from 4 – 9m
IKEA Restaurant – FREE Meal for Veterans, Active or Reserve Military 11/9 – 11/11
Krispy Kreme – Free Doughnut & Small Coffee for Veterans on 11/11
Little Caesars – Free Crazy Bread for Veterans And Active Duty Military on 11/11
Longhorn Steakhouse – Free Texas Tonion and Drink to Veterans and Active Duty Military from 11/11 – 11/14**
Max & Erma's – Free Cheeseburger, Soup or Salad, and Chocolate Chip Cookie for Veterans on 11/11
McCormick & Schmick's – Free Meal for Veterans on 11/10
Menchie's – FREE 6 oz. Frozen Yogurt on 11/11 for Veterans & Active Duty Military
OCharleys – FREE Meal for Veterans & Active Duty Military on 11/11
Olive Garden – FREE Meal for Veterans and Active Duty Military and 10% Off Military Families on 11/11
On The Border – FREE Meal for Veterans and Active Duty Military on 11/11
Outback Steakhouse – 10% Off Entire Purchase for Military & Veterans 11/12 – 12/31
Outback Steakhouse – FREE Bloomin' Onion and Beverage for Veterans and Active Military on 11/11
Perkins – FREE Magnificent Seven Meal for Military on 11/11
Pizza Inn – Free Medium 1-Topping Pizza WYB Any Pizza at Regular Price on 11/11
Quick Chek – Buy 1 Get 1 Free Medium Pumpkin Pie Coffee
Red Hot & Blue – Buy 1 Entree Get 1 Free for Veterans and Active Duty Military on 11/11
Red Robin – Free Tavern Double Burger and Bottomless Steak Fries for Veterans and Active Duty Military on 11/11
Shoney's – FREE All-American Burger for Active Military & Veterans Valid on 11/11
Sizzler – Free Lunch for Active Duty and Veteran Military Members on 11/11 Until 4pm
Souplantation – 50% Off 1 Entree WYB Beverage or Buy 1 Get 1 Free WYB 2 Beverages for Veterans and Active Military 11/9 – 11/11
Spaghetti Warehouse – Buy 1 Get 1 Free Original Recipe Spaghetti Entree, 15 Layer Lasagne, or Spaghetti & Meatballs 11/10 – 11/11
Starbucks – Free Tall Coffee For Veterans, Active Duty, and Spouses on 11/11
Sweet Tomatoes – 50% Off 1 Entree WYB Beverage or Buy 1 Get 1 Free WYB 2 Beverages for Veterans and Active Military 11/9 – 11/11
Taco Bueno – FREE Crispy Beef or Chicken Taco for Veterans & Active Military on 11/11 Only
Texas Corral – FREE Meal for Veterans & Active Duty Military Valid 11/11 Only
Texas Roadhouse – FREE Meal & Drink for Veterans and Active Duty Military on 11/11 from 11AM – 2PM
T.G.I. Friday's – Free Lunch for Veterans and Active Duty Military on 11/11 from 11am – 2pm
Tim Horton's – Free Donut to Veterans and Active Duty Military on 11/11
Village Inn – FREE Breakfast for Veterans and Active Military Valid 11/11 Only
**The Longhorn Steakhouse deal is mentioned in response to a reader question on their Facebook page. You can see it under "Recent Posts by Others."
Retail Deals:
Aeropostale – 40% Off First Item and 30% Off the Rest of Entire Purchase (exp: 11/11/2013)
Bealls – 30% Off Entire Purchase for Veterans, Active & Inactive Military Valid 11/11 Only (exp: 11/11/2013)
Brooks Brothers – 25% Off Entire Purchase for Veterans & Military (exp: 11/12/2013)
Bonton/Carson's – $10 Off $25 Purchase (exp: 11/12/2013)
Carter's – 25% Off $50 Purchase (exp: 11/11/2013)
Disney Store – 25% Off Entire Purchase (exp: 11/11/2013)
Eddie Bauer – 10% Off for Veterans & Acitve Duty Military (exp: 11/12/2013)
GAP Outlet – 15% Off $75 Purchase (exp: 11/11/2013)
Gordmans – 25% Off Single Item for Military (exp: 11/11/2013)
Great Clips – Free Haircut Card to give to a Veteran when you Get a Haircut on 11/11 (exp: 11/11/2013)
Hancock Fabrics – 15% Off Entire Fabric Purchase Valid 11/11 Only (exp: 11/11/2013)
JCPenney – $10 Off $25 Apparel, Shoes, Accessories & Home Purchase + More (exp: 11/11/2013)
Kirkland's – $10 Off $50 Purchase (exp: 11/11/2013)
Lifeway Christian – 20% Off Entire Purchase Starting 11/8 (exp: 11/11/2013)
Macys – $10 Off $25 Purchase Until 3pm Sunday and 1 pm Monday (exp: 11/11/2013)
Sherwin Williams – 40% Off Paints & Stains & 30% Off Paint Supplies Starting 11/8 (exp: 11/11/2013)
World Market – 20% Off Entire Purchase for Veterans & Military Starting 11/9 (exp: 11/11/2013)